Have You Heard About These 5 Surprising Benefits of Massage Therapy?
Have You Heard About These 5 Surprising Benefits of Massage Therapy?
Written By Premier Chiropractic and Performance on December 1, 2020
---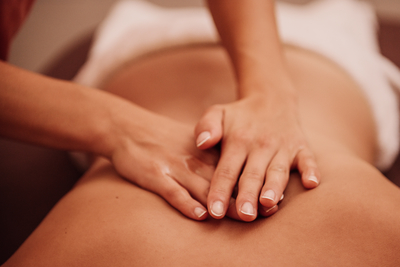 Once thought of as a luxury reserved for birthdays and special occasions, more people are waking up to the incredible benefits of therapeutic massage every day.
Luckily, massage is more accessible than ever too. You can easily schedule massage therapy appointments at your local Premier Chiropractic office!
Here's why massage is so important to overall health.
5 Incredible Benefits of Massage Therapy
Most people already know about the relaxation and stress-relief associated with massage. But did you also know if also supplies a wide range of physical and mental health benefits?
Massage Might Strengthen Your Immune System
A study examining women with breast cancer found that regular massage treatments increased the production of Natural Killer Cells and lymphocytes – two vital types of immune cells for combatting infection. Just make sure to avoid scheduling a treatment if you're already feeling unwell.
It Can Soothe Stiff Muscles and Soft Tissue
Massage is the perfect complementary therapy for chiropractic. Regular massage helps relieve tension and soothe muscle pain. Plus, your therapist will develop a personalized treatment plan.
Massage Can Boost Circulation and Reduce Signs of Aging
Healthy blood flow is vital for healing injuries (big and small) and reducing signs of aging. Plus, healthy circulation supports cell health, helping remove waste – critical for brain health.
It Might Help with Migraines
Many migraines stem from musculoskeletal issues like tension and spasms. Research finds that massage might relieve migraine intensity.
Massage Might Reduce Symptoms of Depression
High cortisol levels (the stress hormone) lead to low serotonin levels (the happy chemical).
Research finds that massage can lower cortisol by 30% and increase serotonin by 28%.
In other words, not only does massage relieve stress, but it also might improve symptoms of depression.
Massage Isn't a Luxury – It's an Important Health Treatment
Our resident massage therapist Ashton McDonald has over 5 years of experience improving the lives of Jacksonville patients with natural techniques.
You and Ashton will work together to choose the best treatment plan. She has a strong background related to massage and rehabilitation, and has never met a knot she didn't like!
Start reaping the many benefits of massage! Schedule an appointment with Ashton at Premier Chiropractic & Performance in Jacksonville by calling 904-725-2286.

Posted In: Chiropractic Massage Therapy