Help for Lower Back Pain With Chiropractic Care
Help for Lower Back Pain With Chiropractic Care
Written By Premier Chiropractic and Performance on November 19, 2021
---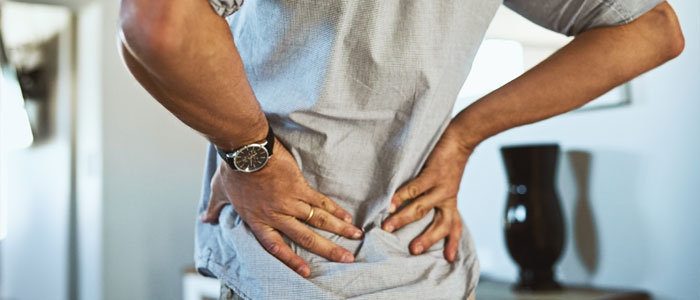 Lower back pain is an issue that millions of Americans suffer with every year. However, rather than seek treatment, many people simply live with their pain and don't do anything about it. In other cases, patients become hooked on painkillers, which leads to a worsening condition.
Premier Chiropractic and Performance specializes in back pain treatment for Jacksonville patients. With years of experience treating lower back pain, Dr. Schumacher is an expert in getting patients back to the things they enjoy.
Enjoy Better Sleep, Better Performance, and Less Stress
Seeing a chiropractor is the first step to fixing your lifestyle. Those with back pain often suffer from poor sleep and do not have the same range of motion they once did. In turn, this causes large amounts of stress. Our non-invasive back pain treatments involve sophisticated spinal adjustments to target your issue at the source.
Patients who see us for lower back pain report better sleep, less stress, and increased performance.
Chiropractic Treatment Prevents More Serious Back Issues
Lower back pain can be quite complex. You may be suffering from something as simple as muscle strain, or something more serious such as a herniated disk, arthritis, or osteoporosis. Chiropractors are trained experts in diagnosing your lower back pain and treating it with a plan that works for you.
Seeing a chiropractor not only helps alleviate your pain, but can help detect more serious issues. Frequent spinal adjustments can help prevent your condition from getting worse. Additionally, chiropractors like Dr. Schumacher help you take a look at your lifestyle to see what habits you can change to prevent your lower back pain from coming back.
Quality Lower Back Pain Treatment in Jacksonville
You can't count on pain going away on its own. Premier Chiropractic and Performance in Jacksonville has years of experience treating lower back pain. Dr. Schumacher, as a former college athlete, understands the injuries and lifestyle habits that cause patients lower back pain. Our modern and non-invasive treatments help target your weak points and get you back to enjoying your life—pain free!
Call us today to schedule an appointment at (904) 725-2286 or book online here. We look forward to giving you the best lower back pain treatment that Jacksonville has to offer!

Posted In: Chiropractic Low Back Pain Back Pain Treatment