How the Diversified Technique Helps Patients with Low Back Pain?
How the Diversified Technique Helps Patients with Low Back Pain?
Written By Premier Chiropractic and Performance on August 10, 2020
---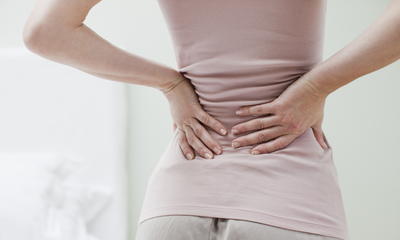 In low back pain treatments, most chiropractors rely on the Diversified technique.
Today, you'll learn why your Jacksonville chiropractor uses this technique and what you can expect at your appointment.
What Is the Diversified Technique and How Does It Help Low Back Pain?
The Diversified technique is a spinal manipulation that uses a high-velocity, low-amplitude thrust, meaning they apply short, quick thrusts over restricted joints.
The goal is to release the pressure, thereby restoring your range of motion. For each thrust, the body is positioned in a specific way to optimize the adjustment.
Can It Help Low Back Pain?
When your spine is out of alignment, it puts pressure on the muscles, tendons, and ligaments of your body. The result is tension and pain. In some cases, the misalignment can cause nerve impingement, something that can cause debilitating back pain.
The Diversified technique helps put the back into proper alignment again. When your body's soft tissues are no longer strained, you get:
Relief from low back pain
Improved range of motion
Improved blood, lymph, and cerebrospinal fluid flow
Even if your pain is caused by something more serious, like arthritis or a bulging disc, spinal adjustments can help ease your pain. The strain caused by a spinal misalignment can lead to an inflammatory response, making your pain from arthritis or the disc issue even worse. Proper alignment helps reduce inflammation.
Not Just for Low Back Pain Issues
Research has shown that the Diversified technique can help pain all along the spine, including neck pain. Because the neck is so delicate, it might seem like this technique would be too harsh. The reality is, though, that because it's quick, precise, and deliberate, it's quite gentle and can help ease pain in just about any part of the body.
Beyond the Diversified Technique
Drs. Donald Campbell and Nicholas Schumacher are constantly striving to serve you better. Even though the Diversified technique is one that's tried and true and used the world over, that doesn't mean there aren't other techniques that work.
When you receive a low back pain treatment plan, you can be sure that your chiropractor has carefully assessed which technique or combination of techniques is best for your unique needs.
Want to reduce or even eliminate your low back pain? Call us today at 904-725-2286 to schedule an appointment.

Posted In: Chiropractic Diversified Technique Low Back Pain