Should You See a Chiropractor for Shoulder Pain Treatment?
Should You See a Chiropractor for Shoulder Pain Treatment?
Written By Premier Chiropractic and Performance on November 2, 2020
---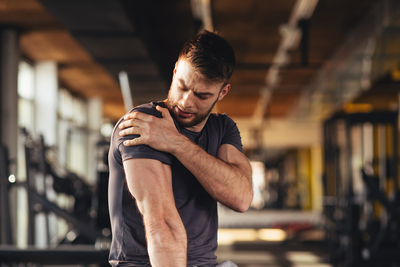 Shoulder pain isn't anything to take lightly.
Up to 70% of people will seek medical care for shoulder pain at some point in their life. Half of these patients report ongoing pain a year after their initial treatment and a quarter will re-injure their shoulder(s).
Plus, shoulder surgeries only deliver a 40% average success rate and cost over $50,000.
Shoulder injuries require consistent and gentle care. In many cases, shoulder pain treatment from a chiropractor might help you avoid invasive surgeries.
What's Causing Your Shoulder Pain?
Shoulder pain stems from one of two situations: age-related degradation or sudden injury.
As you age, your body uses collagen faster than it can produce it, leaving your joints and ligaments stiff. Your muscles, cartilage, tendons, and ligaments require ample collagen to keep you flexible.
You'll notice stiffness, pain, and more frequent injuries. Activities you could once do without issue might trigger a significant injury.
On the other hand, even young and active people are susceptible to serious shoulder injuries. Your shoulder is one of the most complex joints in your entire body. A little too much stress in the wrong direction can result in a lifelong injury.
Common shoulder conditions and injuries include:
Rotator cuff tears
Frozen shoulder (adhesive capsulitis)
Dislocated and instable shoulders
Superior labrum anterior posterior (SLAP) tears
Arthritis
Herniated discs, pinched nerves, or damage in your back or neck
Tendonitis
Why Should You Choose Chiropractic for Shoulder Pain Treatment?
With such a delicate joint, it's important to choose the gentlest treatment method available. That's why chiropractic is such a sought-after solution to shoulder pain.
Your chiropractor will first ask questions about your shoulder pain symptoms, potential injuries, and your medical history. Next, they'll take X-rays and conduct an exam in their quest to diagnose the root cause of your shoulder pain.
From there, you and your doctor will develop a short-term and long-term treatment plan. The first goal is to reduce immediate pain and inflammation so you can get back to business. A long-term strategy is also critical to prevent future injuries.
Your Trusted Professionals in Jacksonville, FL
Dr. Nicholas Schumacher and Dr. Donald Campbell at Premier Chiropractic & Performance have helped countless Jacksonville patients overcome their chronic shoulder pain without dangerous medications or invasive surgery.
Schedule your appointment at Premier Chiropractic & Performance now by calling 904-725-2286.

Posted In: Chiropractic Shoulder Pain