Skip R.I.C.E. and Switch to M.E.A.T. for Both Tennis and Golfer's Elbow
Skip R.I.C.E. and Switch to M.E.A.T. for Both Tennis and Golfer's Elbow
Written By Premier Chiropractic and Performance on May 10, 2021
---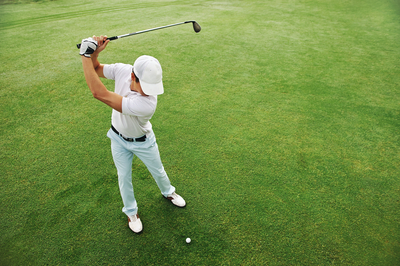 No, we don't mean rice and meat; we meant R.I.C.E. and M.E.A.T.: Rest, Ice, Compression, Elevation and Movement, Exercise, Analgesics, Treatment. Recent reports suggest that ice and complete rest might delay recovery from injury while staying active is better.
At Premier Chiropractic and Performance in Jacksonville, we stay up to date on the latest research to provide the best care for athletes, helping us understand what works and what doesn't. This includes treating tennis and golfer's elbow.
Physical Therapy Overhauls Injury Treatment with M.E.A.T. Protocol
For the longest time, doctors and physical therapists have advised patients to rest up and ice up. Research discovered that complete rest causes muscles around the injury to tighten, increasing the risk of further injury when returning to activity. Ice is beneficial for only the first 48 hours immediately after injury. Beyond that, ice slows the healing process.
New research shows that active physical rehabilitation helps by safely working the injury site to build strength and encourage the body to preserve range of motion. Mobility is key to recovery. Staying in motion reduces the amount of scar tissue formed and shortens recovery time.
As far as treatment goes, physical therapy helps speed the recovery process and help prevent future injury. A therapist works with you to restore function and range of motion while improving strength and flexibility.
Get Your Tennis/Golfer's Elbow Treated in Jacksonville
Premier Chiropractic and Performance utilizes the FAKTR (pronounced "factor") protocol in aiding faster recovery time for appropriate injuries, including tennis and golfer's elbow.
FAKTR stands for Functional and Kinetic Treatment with Rehabilitation. It's a comprehensive chiropractic rehabilitation method that's custom tailored to each patient. FAKTR utilizes muscle movements, exercise and other treatment methods to restore mobility and eliminate pain.
Have questions or need to schedule an appointment? Give us a call at (904) 725-2286 or go online and fill out our contact form.

Posted In: Chiropractic