Get Your Concussion Medically Treated to Avoid Lifelong Consequences
Get Your Concussion Medically Treated to Avoid Lifelong Consequences
Written By Premier Chiropractic and Performance on July 12, 2021
---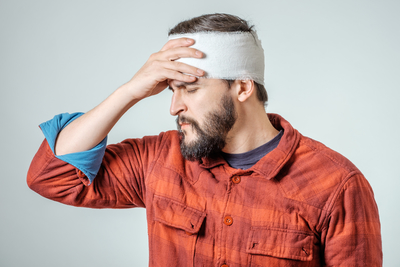 The best way to treat a concussion is quickly and with lots of care. More and more evidence collected over the years shows that just one minor concussion can have a lifelong impact if not treated properly.
At Premier Chiropractic and Performance in Jacksonville, we offer professional care and monitoring for concussions with the end goal of getting you back to your routine as quickly and safely as possible.
The Science Behind Concussions
Concussion can happen even during small auto accidents, sports activities, or fall. Studies show vehicle occupants can sustain a concussion in a collision as slow as 5mph. Only 10% of concussions result in loss of consciousness. All of them have some combination of dizziness, confusion, lightheadedness, visual impairment, and cognitive impairment.
While not life-threatening, a concussion can impact you for the rest of your life. And if you've had one concussion, you become more susceptible to having another, along with having a longer recovery time. You can develop post-concussion syndrome, a condition marked by headaches, dizziness, concentration issues, irritability, and a sense that you don't feel like yourself.
Concussions have also been associated with an increased risk of lower-extremity musculoskeletal injury. The likelihood of lower body extremity injury doubles after mild traumatic brain injury, particularly in athletes and soldiers.
Get Thoroughly Treated for Concussion in Jacksonville
Our doctors at Premier Chiropractic and Performance will monitor your situation and regularly assess you for improvement. If no improvement is made then a referral may be warranted. Concussion victims often benefit from manual therapy to the cervical spine and adding nutritional supplementation to their health regimen.
We'll consult with the patients to see if there are underlying symptoms that may be missed post concussion and do thorough assessment and outcome assessment questionnaires which will allow for proper monitoring and treatment.
Have questions or need to schedule an appointment? Give us a call at (904) 725-2286 or go online and fill out our contact form.

Posted In: Chiropractic Concussion Treatment