Non-Surgical Treatment Options for Rotator Cuff Injuries
Non-Surgical Treatment Options for Rotator Cuff Injuries
Written By Premier Chiropractic and Performance on June 10, 2021
---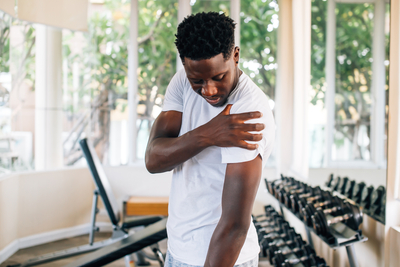 At Premier Chiropractic and Performance in Jacksonville, we want to help rotator cuff injury patients avoid surgery whenever possible. Studies show surgery doesn't always help the injury recover, and it does nothing to protect you against further degeneration. Non-surgical treatments (when the injury isn't severe enough to require it) produce superior short and long-term results.
Your Non-Surgical Options for Your Rotator Cuff
If you struggle with pain during movement, weakness in your arms, pain in the joint, trouble lifting your arm over your head, or even something as basic as brushing your teeth or combing your hair, then we want you to come in so we can evaluate your rotator cuff.
We offer pre- and post-surgery treatment options, along with non-surgical approaches to promote healing. We can treat shoulder areas along with your back, neck, and arm to make sure your body is as strong as possible before surgery. This promotes optimal healing.
When surgery isn't involved, we offer a wide variety of protocols we can customize to your unique injury needs. We'll work to restore your range of motion, make sure your shoulder joint is stable once healed, and the muscles and tendons are strong enough to not break down when you return to full activity.
Get Your Rotator Cuff Injury Treated in Jacksonville
Dr. Nicholas Schumacher has personally experienced rotator cuff and labrum injuries when he pitched in baseball. He knows what it's like to deal with these injuries and how to prevent them. Premier Chiropractic and Performance offers chiropractic care, physical therapy, massage therapy, and more to help treat you head to toe.
Have questions or need to schedule an appointment? Give us a call at (904) 725-2286 or go online and fill out our contact form.

Posted In: Chiropractic Shoulder Pain Rotator Cuff Treatment