Reasons to See a Chiropractor in Jacksonville
Reasons to See a Chiropractor in Jacksonville
Written By Premier Chiropractic and Performance on October 19, 2021
---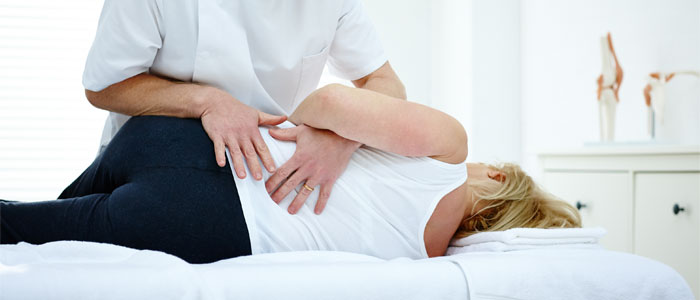 Did you know that up to 80% of adults will experience back pain and 70% will experience lifestyle-changing neck pain? Neck and spinal issues are all too common in today's world, especially when our lives involve so much sitting and slouching.
Premier Chiropractic and Performance, located in Jacksonville, Florida, specializes in treating neck and back pain at the source. If you have untreated muscle and bone pain, there are a few reasons to consider seeing a chiropractor in the Jacksonville area.
Get Better Sleep and Relieve Your Stress
One major benefit to seeing a chiropractor is that spinal adjustments help ease your pain. Back and neck pain are significant causes of stress, and often prevent patients from getting quality sleep. This causes a feedback loop of even less sleep and more stress, making it harder for patients to live their normal lives. Spinal adjustments are a great way to improve your quality of life.
Lower Your Blood Pressure
Chiropractic adjustments have been found to lower blood pressure without the need for medications. Premier Chiropractic and Performance specializes in quality adjustments and non-invasive treatment methods. If you experience chronic pain, it is certainly worth looking into seeing a chiropractor in Jacksonville before seeking prescription medications.
Improve Your Athletic Performance
As a former college athlete, Dr. Schumacher has worked with hundreds of athletic patients to get them back on their feet. Back and neck pain can make it significantly harder to enjoy outdoor activities. However, spinal manipulations help your body perform the way you need it to, so that you can enjoy the athletic activities you love.
Relieve Your Headaches
Millions of Americans suffer from chronic headaches. Our lifestyles make us more prone to headaches than ever before. Seeing a professional chiropractor in Jacksonville can help relieve your headache pain without medications. We help our patients take a look at their lifestyles to see what needs to change in order to eliminate their pain for good.
Choose Premier Chiropractic and Performance In Jacksonville
Dr. Schumacher is the leading chiropractor in Jacksonville and is ready to treat your back or neck pain. With years of experience, Dr. Schumacher gets to the bottom of your issues to find the best treatment for you. Our office has several modern adjustment techniques that are both effective and non-invasive. We care about getting you back to enjoying your life.
Call us at (904) 725-2286 to schedule an appointment or fill out a form online.

Posted In: Chiropractic Low Back Pain Neck Pain Back Pain Treatment