What to Do After an Accident in Jacksonville?
What to Do After an Accident in Jacksonville?
Written By Premier Chiropractic and Performance on January 27, 2021
---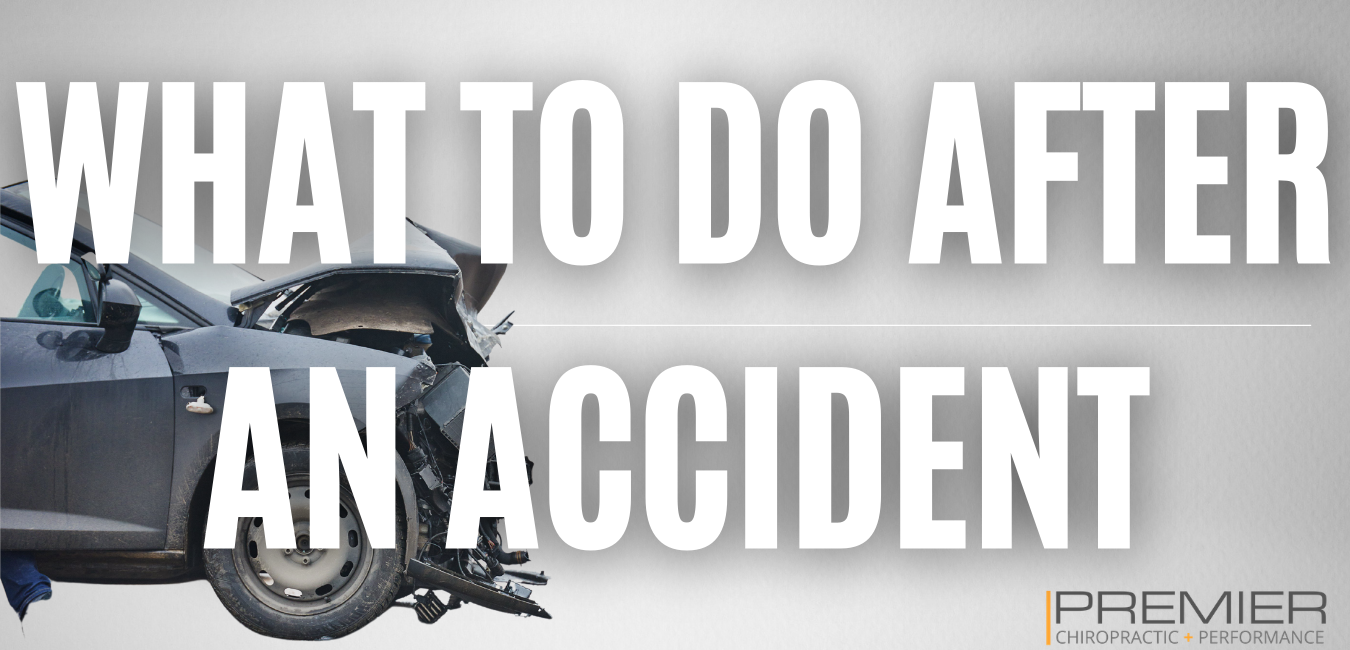 Jacksonville is home to some of the world's most dangerous roads, and for this reason, car accidents are commonplace. If you're a victim of an auto collision, you should get a medical examination right away. Whether your injuries are severe or minor, getting a thorough checkup immediately after an auto accident can help you recover faster and can reduce your chances of developing a permanent disability.
At Premier Chiropractic and Performance, Dr. Nicholas Schumacher uses chiropractic care to help you return to your normal lifestyle after suffering from an auto injury.
What is the Most Common Injury Caused by Car Accidents?
Car accidents, especially rear-end accidents, often cause the vehicle occupants to suffer from whiplash. Whiplash occurs when your body is suddenly jolted, and your head forcefully moves to the side or to the front. Not only is the experience painful, but it's harmful to your body because it causes your spine to destabilize.
How Do I Know I'm Suffering from Whiplash?
After getting into a collision, you will know you're suffering from whiplash if you experience any of the following symptoms:
Inability to move your neck properly or neck stiffness
Arm or shoulder pain
Blurred vision
Lower back pain
Dizziness
Headaches
Even if your injuries are not life-threatening, you should still go for a complete checkup at Premier Chiropractic and Performance so we can assess your symptoms and help you get on the road to recovery.
How Chiropractic Care Can Help You After an Auto Accident
Dr. Schumacher, D.C, graduated from the Palmer College of Chiropractic Florida and uses a variety of techniques, such as cupping therapy and instrument-assisted soft tissue mobilization (IASTM) to help you get back on your feet after suffering an auto injury.
Chiropractic care improves your chances of completely recovering and will ensure undetected injuries are found and treated as soon as possible. Using spinal adjustments, nutritional counseling, and other chiropractic techniques, Dr. Schumacher helps you recover from your injuries so your symptoms don't get worse and you can return to your daily routine.
Get in touch with Dr. Schumacher today by calling (904) 725-2286 or by booking online.

Posted In: Chiropractic Whiplash Treatment Auto Injury Treatment