Why You Should See a Chiropractor After an Auto Accident
Why You Should See a Chiropractor After an Auto Accident
Written By Premier Chiropractic and Performance on December 19, 2021
---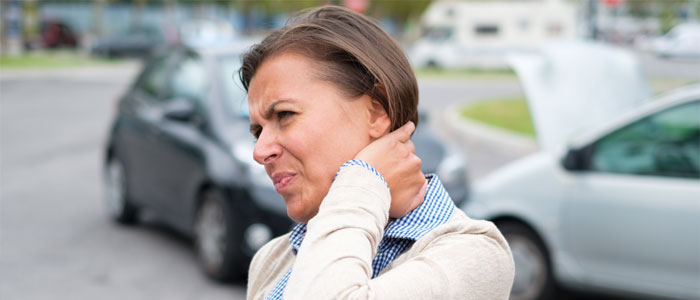 Auto injuries are one of the leading causes of neck and back pain in the United States. The unfortunate truth is that many people simply live with their pain rather than seeing a professional chiropractor. Some people wonder if a chiropractor is really the answer to treating their auto injuries, and in many cases, the answer is "yes."
Premier Chiropractic and Performance in Jacksonville, Florida, offers quality treatment for auto injuries, as well as back and neck pain, to get you back to your life.
Chiropractors Treat Your Auto Injuries at the Source
Chiropractors are experts in their field. They have in-depth knowledge of the anatomy of the spine, neck and back. Because of this, doctors often recommend trusted chiropractors such as Dr. Schumacher to treat auto injuries. Chiropractors such as Dr. Schumacher have years of experience treating all sorts of injuries to the spine and neck, and know the adjustment techniques to align your spine correctly.
Chiropractic Auto Injury Treatment Is Non-Invasive
Many people who suffer an auto accident simply live with their pain or take painkillers. However, this does not fix the problem, as there is usually a misalignment in the neck or spine that will not heal on its own. Seeing a chiropractor for auto injury treatment is a great option for those looking for a safe, non-invasive technique to relieve their pain.
Premier Chiropractic and Performance in Jacksonville uses state-of-the-art adjustment tools to treat your auto injury holistically and without the need for medications.
Chiropractic Care Now Can Prevent Pain Later
Failing to get treatment for your auto injuries can have disastrous consequences on your overall health. What may start off as a minor injury can worsen with time if not treated by a professional chiropractor. Even small accidents can cause damage to the neck or spine, and getting help sooner rather than later can greatly improve your quality of life. Living with an auto injury can cause sleep issues, as well as increase your stress. Seeing a chiropractor to treat your auto injuries is the first step to feeling 100% after an accident.
Quality Auto Injury Treatment in Jacksonville
If you live in the Jacksonville area and have suffered an auto accident, you aren't alone. Luckily, Dr. Schumacher's practice has helped hundreds of auto accident victims improve their range of motion and get their lives back. We offer quality adjustments and will work with you to find the best treatment plan possible.
Schedule an appointment by calling (904) 725-2286 or fill out an online form here.

Posted In: Chiropractic Whiplash Treatment Auto Injury Treatment